Customer Reviews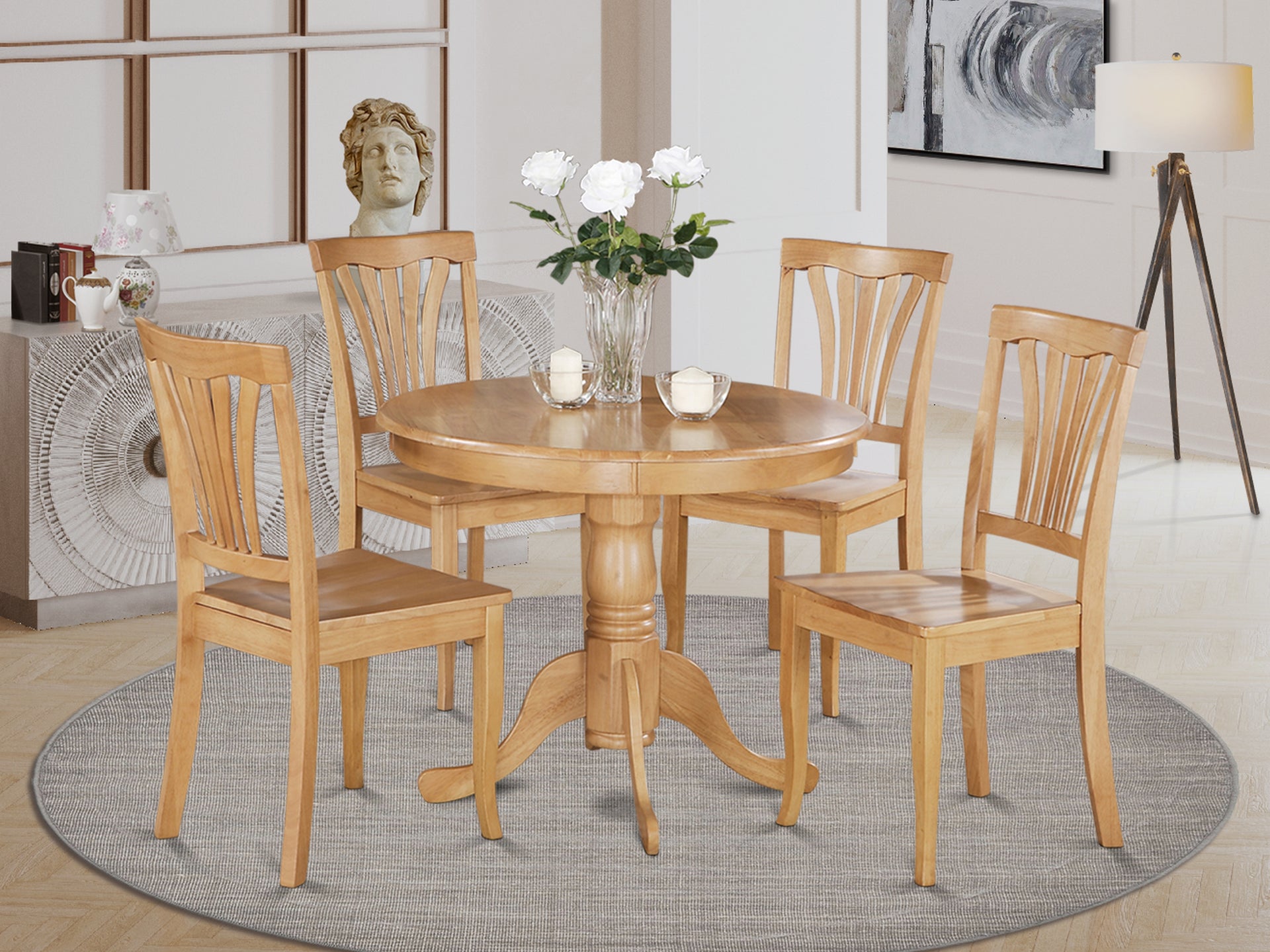 I have put together a lot of furniture over the years… but this is by far the easiest and least complicated of them all. I did a table and four chairs in no time at all. That normally would have taken me a few days. They really thought this through and made it easy. Just beware you will get several packages (2 chairs per box, table base in one box and table top in another). They also had much of the bolts already assembled with the washers on them already - which was WONDERFUL. Just had to take one out and screw it in. Seems very sturdy too.
WB3
- ANAV5-OAK-W - Reviewed in the United States on April 30, 2021
---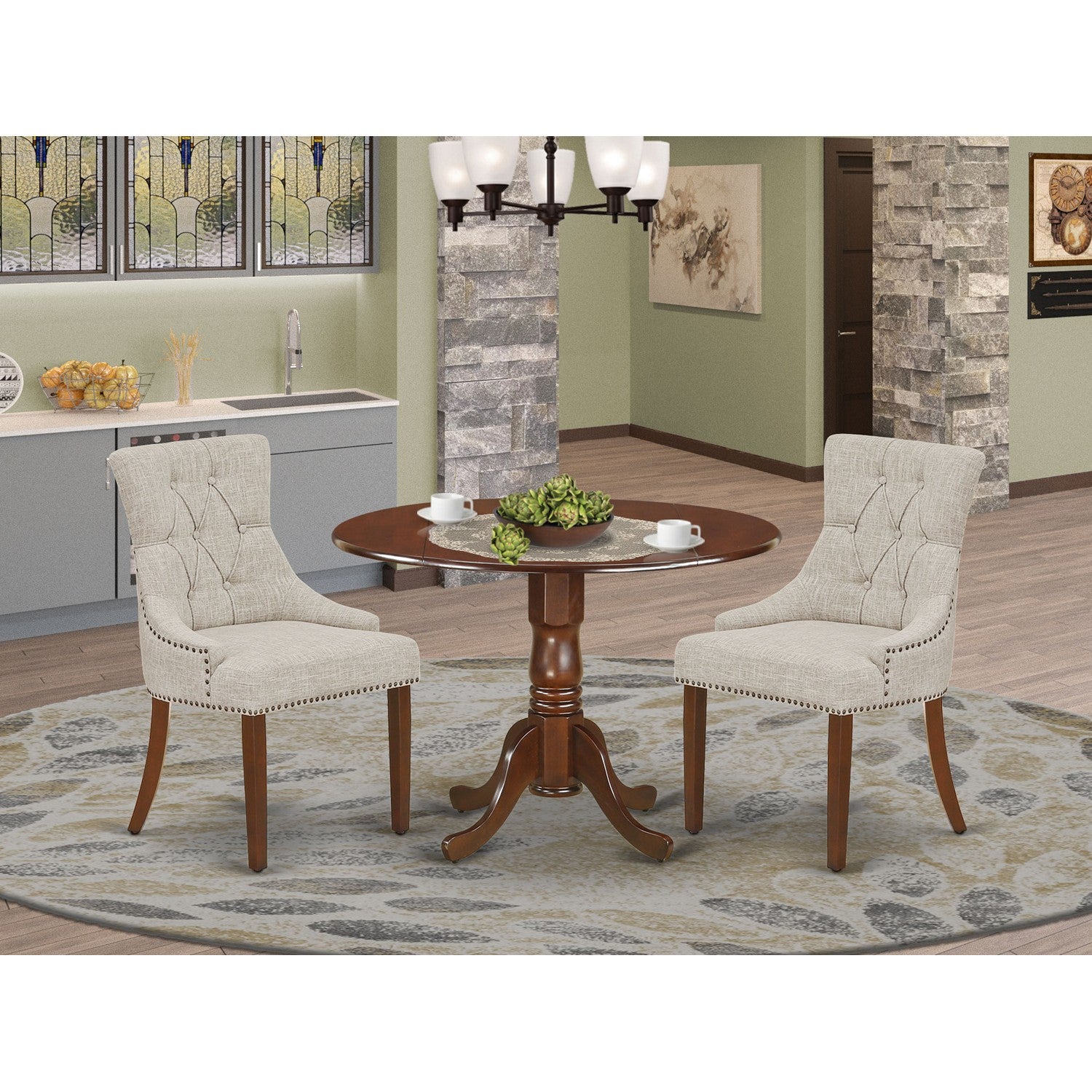 I love this little table so much! The color is beautiful and I even was able to put it together easily by myself. The chairs are comfortable, not to hard and not to soft! It is perfect for a small dining room like mine.
Clairie Harris
- DLFR3-MAH-05 - Reviewed in the United States on March 15, 2020
---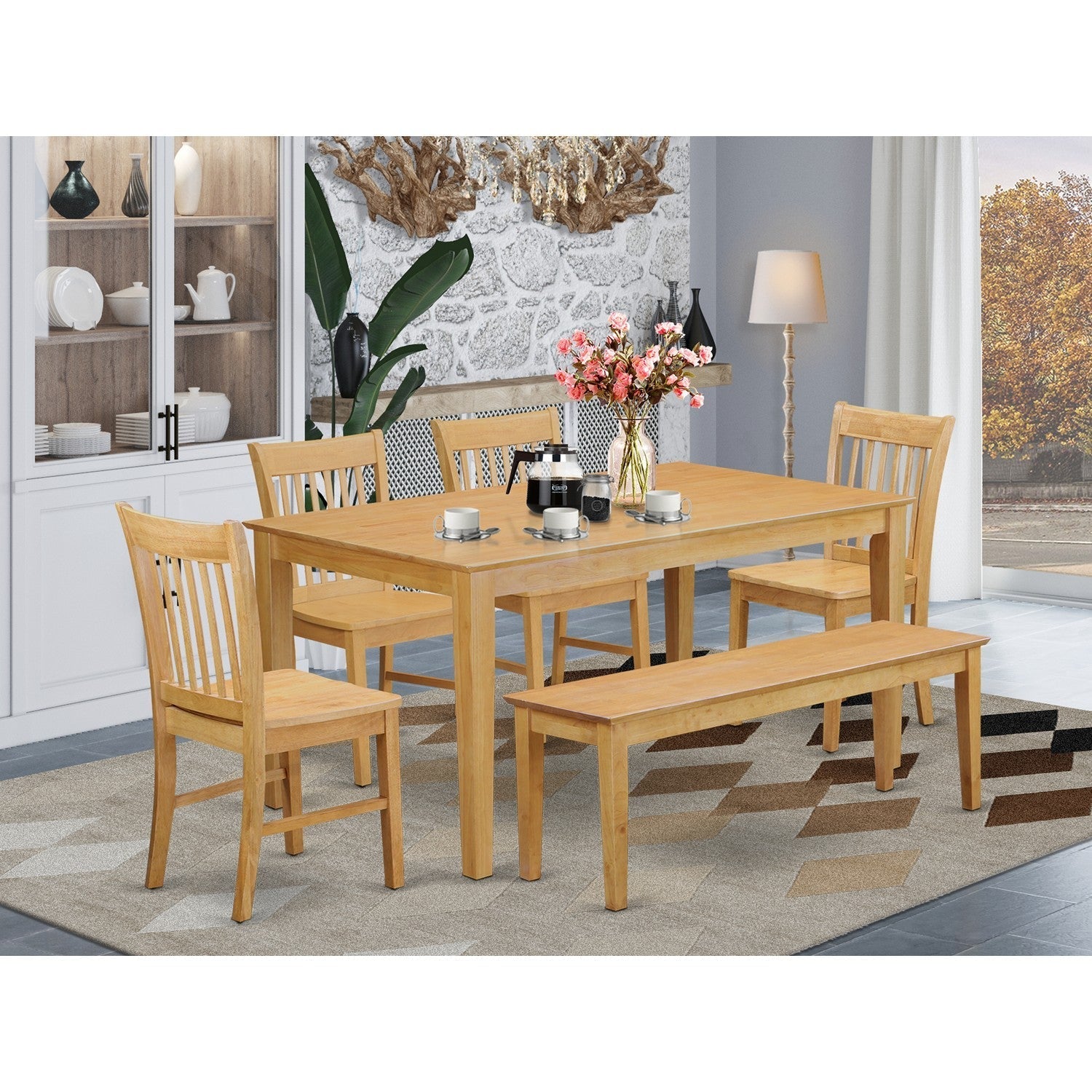 This is a solid piece of furniture - I bought it to replace an old rickety Ikea Jokkmokk, and the quality in construction is obvious. It's made of much heavier wood, and feels very sturdy. It took two of us about 2 hours to assemble. I like the option of the bench as we can easily fit seven people at the table instead of just six, and the bench can be stored underneath the table if necessary. It's fairly large for an eat-in kitchen table, but having the extra surface area is helpful and I would buy it again in a heartbeat. I have the solid wood chairs and they are very comfortable.
J. Jones
- CANO6-OAK-W - Reviewed in the United States on June 29, 2017
---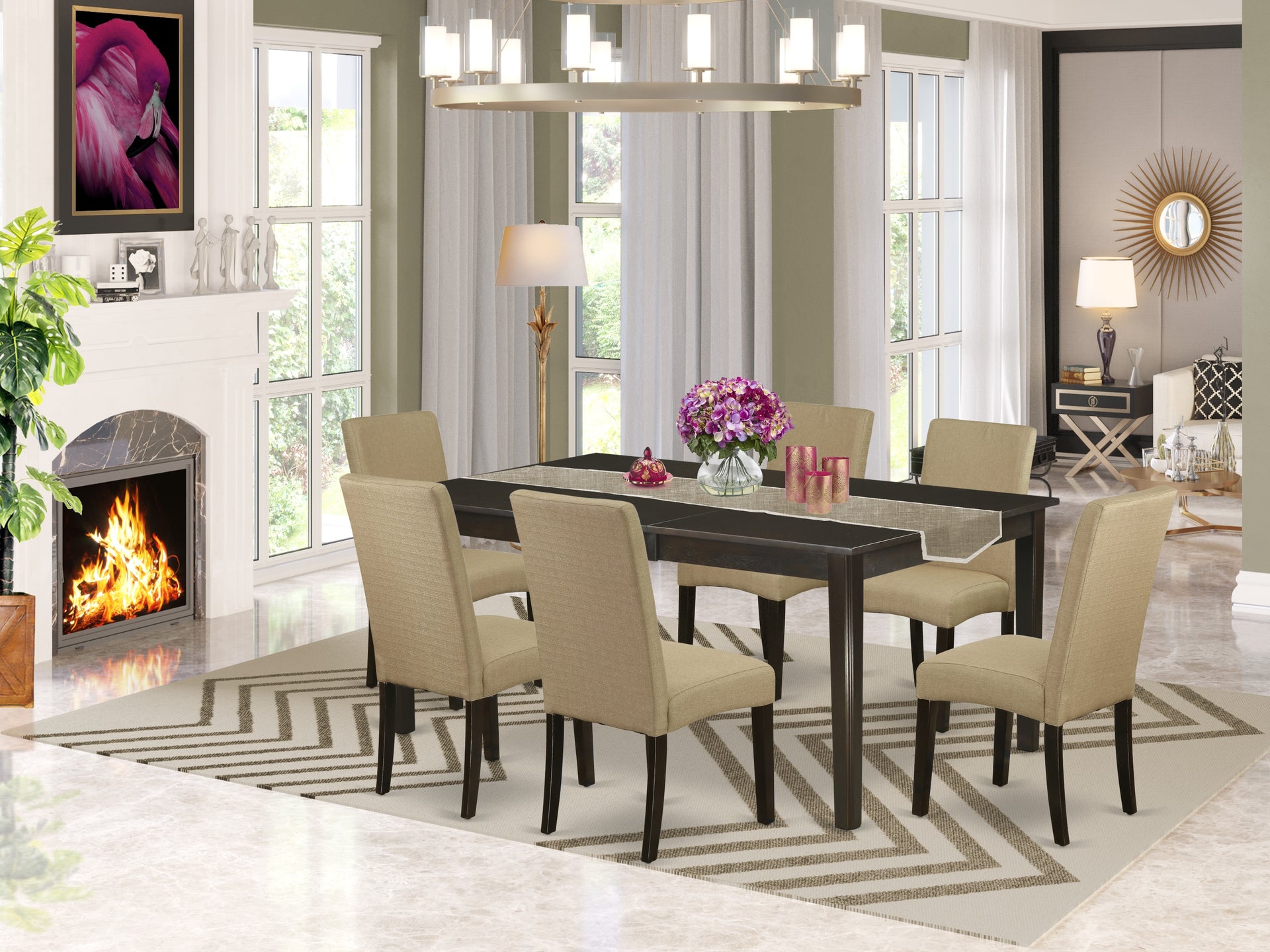 We have a growing family and needed a bigger table to accommodate everyone. We figured with having kids we didn't need an expensive table so we searched around and found this one. We figured for the price, if it didn't last forever, it would be OK. We were surprised at the quality when we received it. The table is heavy and sturdy. Easy to assemble table and the chairs. Fits perfectly in our small kitchen space. FYI we bought these covers to protect the cream chairs from our messy kids --> Swanna Plastic Dining Chair Covers with Backrests ,Clear PVC Seat Chair Protector Waterproof Cover
BAHM087
- HEDR9-CAP-03 - Reviewed in the United States on February 4, 2021
---